Our training program offers a training itinerary on economic, financial and technical production skills for the entrepreneurial initiatives interested in participating .
The training program comprises 5 units divided into 40 training sessions with a total duration of 150 hours of "on site" and online training. On- site training sessions will be held on both the "Huerto El Pozo" training garden and at the Technical Office facilities.
This training program will have several editions throughout the duration of the project. To participate in next editions, please contact the Technical Office.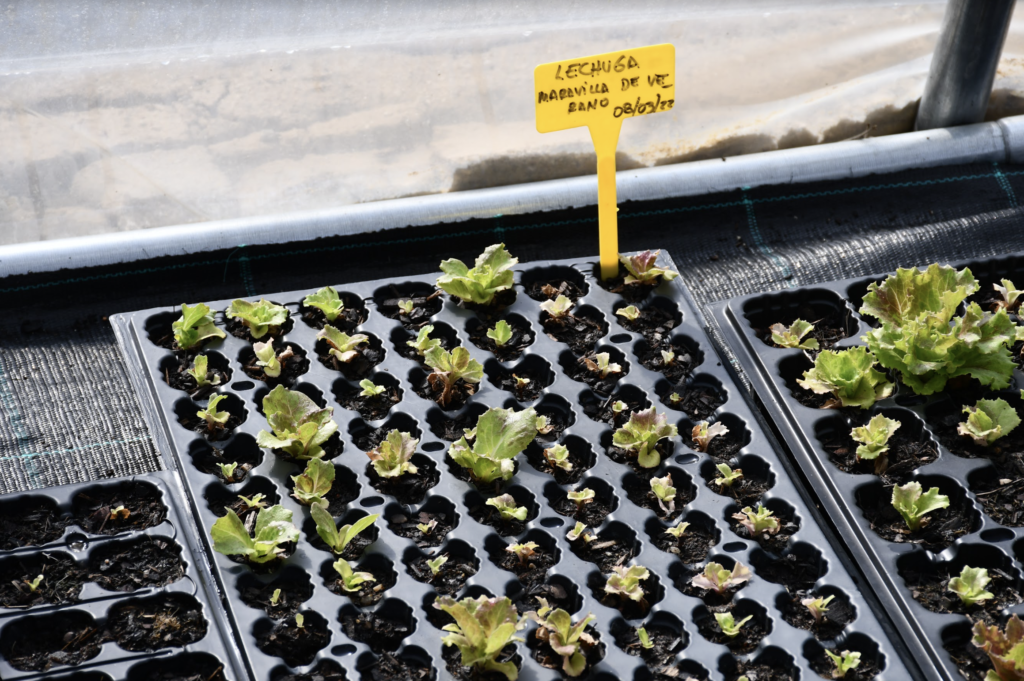 Registrations are open for its 150-hour training course in sustainable agriculture and gardening, social and solidarity economy, entrepreneurship and inspiring experiences. Mixed format with online and face-to-face sessions.
Requirements: Any person of legal age with the intention of participating in the next plot allotment 
February to May: Tuesday, Wednesday and Thursday from 4:00 p.m. to 7:00 p.m./8:00 p.m.
Training garden "Huerto el Pozo" – Calle Esteban Carros 80, Puente de Vallecas
Barrios Productores Technical Office: Calle del Duque de Fernán Núñez 2 – Metro Atnón Martín.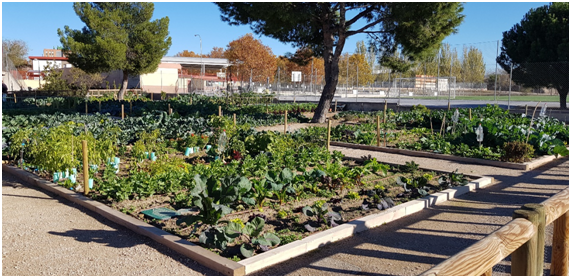 UNIT 0
DIGITAL SKILLS Collaborative learning platforms, videoconference platform, internet search techniques. 6hrs online (2 sessions)
UNIT 1
ORGANIC AGRICULTURE AND GARDENING SKILLS Organic Agriculture, Agroecology and Urban Agriculture: Culture techniques, tools, work and calendar, soils and fertilizers, irrigation, plant health, design, structures, transformation and conservation, commercialization and certification. 58 hrs (15 face-to-face sessions)
UNIT 2
SOCIAL SOLIDARITY ECONOMY Public policies and social economy environment. Cooperatives, Associations and Foundations. Project Management applied to Cooperatives. 6hrs (2 online sessions)
UNIT 3
ENTREPRENEURIAL AND BUSINESS SKILLS Business plan, social and environmental responsibility, market study, marketing and distribution, financial and accounting plan, cooperative image, communication, legal forms and governance. 60 hrs (12 face-to-face sessions and 4 online sessions)
UNIT 4
MADRID, SPAIN AND WORLDWIDE RELEVANT URBAN AGRICULTURE EXPERIENCES Collective inquiry work based on inspiring projects. The participants will work in groups, studying urban agriculture agents and previous similar pilot experiences, in order to generate a list of good practices to generate sustainable business models. 8:00 p.m. 5 face-to-face sessions
Calendario servicio formación
| Módulo | Horas | Sesiones | Horas sesión | Horas presenciales | Sesiones presenciales | Horas online | Sesiones online |
| --- | --- | --- | --- | --- | --- | --- | --- |
| | | | | | | | |
| Módulo 1 Agro y jardin eco | | | | | | | |
| | | | | | | | |
| | | | | | | | |
| | | | | | | | |
| | | | | | | | |